Ezra Klein's new website Vox has been the subject of a great deal of mockery on the right (and even some on the left). The site claims to be able to teach you "Everything you need to know" about a wide range of topics.
Critics have asked Klein how he determines what people "need" to know, in the vain hope of getting an answer aside from naked partisan hackery. His response appears to be that he goes only where the empirical data takes him … which is naturally down a path of unbridled leftism. We conservatives apparently allow our pre-conceived notions to interfere with our interpretation of facts. Liberals naturally do not suffer from this affliction.
Vox tells us several things about Ezra Klein. First, he adores PowerPoint, as the entire site is laid out like a series of slides. Second, he believes most Americans are stupid, as evidenced by some of the topics he spends time explaining: What is marijuana? What is the internet? What is a student loan?
However, I think Klein has accurately read the attention span and overall knowledge base of young Americans. Having been largely educated in government schools, we can hardly expect them to have an understanding of the words "student" or "loan," let alone expect them to be able to combine the two and infer a broader definition.
I'm convinced I can help Vox's liberal audience understand by Rico-splaining a number of topics. Below I have created several Vox style "cards" to demonstrate my usefulness to Klein's new venture. If he has any sense at all, I will be hired immediately.
For the average liberal college student I can offer a great deal of insight.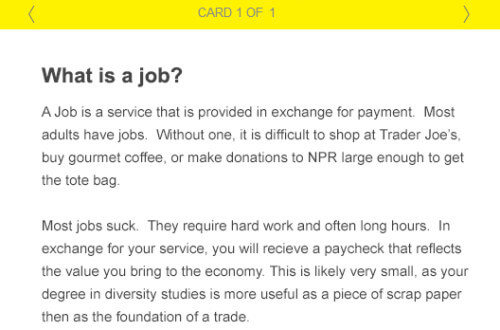 For those hippies who doubt the wisdom of accumulated societal knowledge.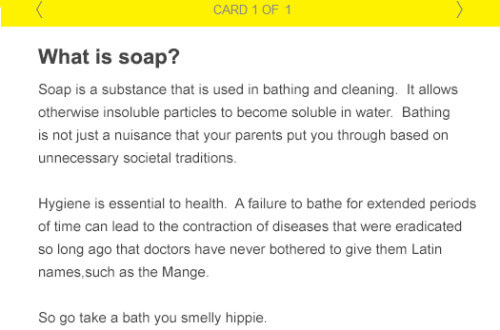 Some information is as useful to adults as it is to the young.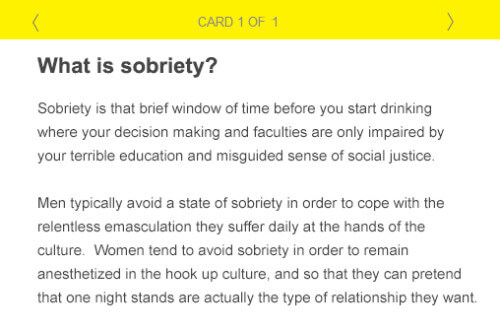 No topic is too basic to cover
.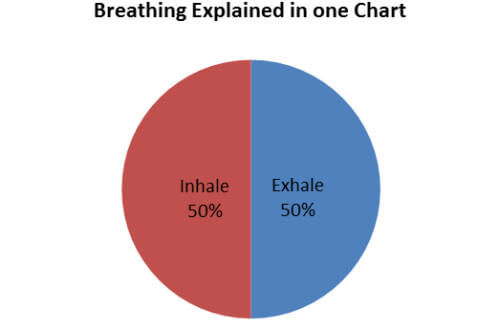 I've already got the job, don't I?