When Barack Obama first announced that he intended to force all employers, including Catholic institutions, to provide contraception and abortifacients as part of the healthcare package they offer their employees, my friend Michael Barone observed that the President "was spitting in the eyes of millions of Americans and threatening the existence of charitable programs that help millions of people of all faiths"; and, presuming that the President could not possibly have intended to stir up a hornet's nest, he suggested that his decision in this matter must have been a function of ignorance and isolation. This was my first instinct as well. It seemed foolish – guaranteed to alienate a constituency that had supported Barack Obama in 2008 and had hailed his election.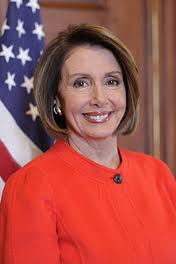 We know a bit more now. We know that the President did not act on impulse, that he took his time in making this decision, and that he sought advice from a range of individuals within the Democratic Party. Vice-President Joe Biden and William Daley, who was then Obama's Chief of Staff, both profess to be Catholic, and they strongly advised against doing anything that would antagonize the Catholic bishops and the laity. Kathleen Sebelius, the Secretary of Health and Human Services, and Nancy Pelosi, the former Speaker of the House and current Democratic minority leader, were also consulted. They, too, profess to be Catholic, and they fiercely advocated imposing this burden on all employers providing health insurance for their employees.
The decision appears to have been made before the New Hampshire primary. Otherwise, it would be hard to explain why, at the debate in New Hampshire in early January, George Stephanopoulos – who pretends to be a journalist but is still obviously nothing more than a Democratic operative – repeatedly pressed Mitt Romney to spell out where he stood on the question of contraception. Stephanopoulos' disgraceful performance, which drew boos and catcalls from the crowd, is an indication that Obama and at least some of his aides thought that they had something to gain by injecting this question into this year's campaign.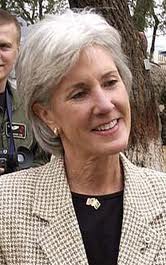 On the face of it, President Obama would appear to be shooting himself in the foot. Why would he risk losing the Catholic vote? One could, of course, argue that his aim was to excite the feminists and give them a reason to turn out in November. As a rationale, however, even this seems a bit lame. The benefit that the President proposes to provide is insubstantial. The administration's claim to the contrary notwithstanding, the pill and other birth control devices are not free. But the expense involved is not great. Among those who are employed and have healthcare insurance, no one is hard put to come up with the paltry sum required.
This suggests that there can be only one reason why Sebelius, Pelosi, and Obama decided to proceed. They wanted to show the bishops and the Catholic laity who is boss. They wanted to make those who think contraception wrong and abortion a species of murder complicit in both. They wanted to rub the noses of their opponents in it. They wanted to marginalize them. Humiliation was, in fact, their only aim, and malice, their motive.
Last week, when, in response to the fierce resistance he had deliberately stirred up, the President offered the bishops what he called "an accommodation," what he proffered was nothing more than a fig leaf. His maneuver was, in fact, a gesture of contempt, and I believe that it was Barack Obama's final offer. From his perspective and from that of Sebelius and Pelosi, the genuine Catholics still within the Democratic coalition are no more than what Vladimir Lenin called "useful idiots," and, now that the progressive project is near completion, they are expendable – for there is no longer any need to curry their favor.
In his piece in The Washington Examiner, which I link above, Michael Barone mentioned Obama's decree with regard to contraception and abortifacients in tandem with a brief discussion of the President's decision to reject the construction of the Keystone Pipeline. He was, I think, right to do so – for there is no good reason that any student of public policy can cite for doing what the President did. Cancelling the pipeline will not delay or stop the extraction of oil from the tar sands in Alberta, and the pipeline itself would pose no environmental threat. If the President's decision had any purpose, it was symbolic – an indication to all that he cared not one whit about the plight of the white working class and that he was capable of punishing those whom he does not like and more than willing to do so.
In 2008, when he first ran for the Presidency, Barack Obama posed as a moderate most of the time. This time, he is openly running as a radical. His aim is to win a mandate for the fundamental transformation of the United States that he promised in passing on the eve of his election four years ago and that he promised again when he called his administration The New Foundation. In the process, he intends to reshape the Democratic coalition – to bring the old hypocrisy to an end, to eliminate those who stand in the way of the final consolidation of the administrative entitlements state, to drive out the faithful Catholics once and for all, to jettison the white working class, and to build a new American regime on a coalition of highly educated upper-middle class whites, feminists, African-Americans, Hispanics, illegal immigrants, and those belonging to the public-sector unions. To Americans outside this coalition, he intends to show no mercy.
Mark my words. If Barack Obama wins in November, he will force the Catholic hospitals to perform abortions, and the bishops, priests, and nuns who fostered the steady growth of the administrative entitlements state, thinking that they were pursuing "the common good," will reap what they have sown.
In the end, politics has as its focus persuasion. Our difficulties are a function of policy, not of mismanagement. If we are to stop Barack Obama in 2012, we will have to find a standard-bearer who can articulate a compelling argument against the administrative entitlements state and, by means of persuasion and praxis, reverse our democracy's inexorable soft despotic drift. Let us hope that one or another of the remaining candidates rises to the occasion.
ADDENDUM: This post is intended as a sequel to two earlier posts on related subjects: American Catholicism's Pact with the Devil and American Catholicism: A Call to Arms.