Turning 21 in just under a week, my first daughter was born more than 20 months after the fall of the Berlin Wall and just six months before the Soviet Union became, officially, extinct–even she, the oldest of my children, has no memory of the Cold War.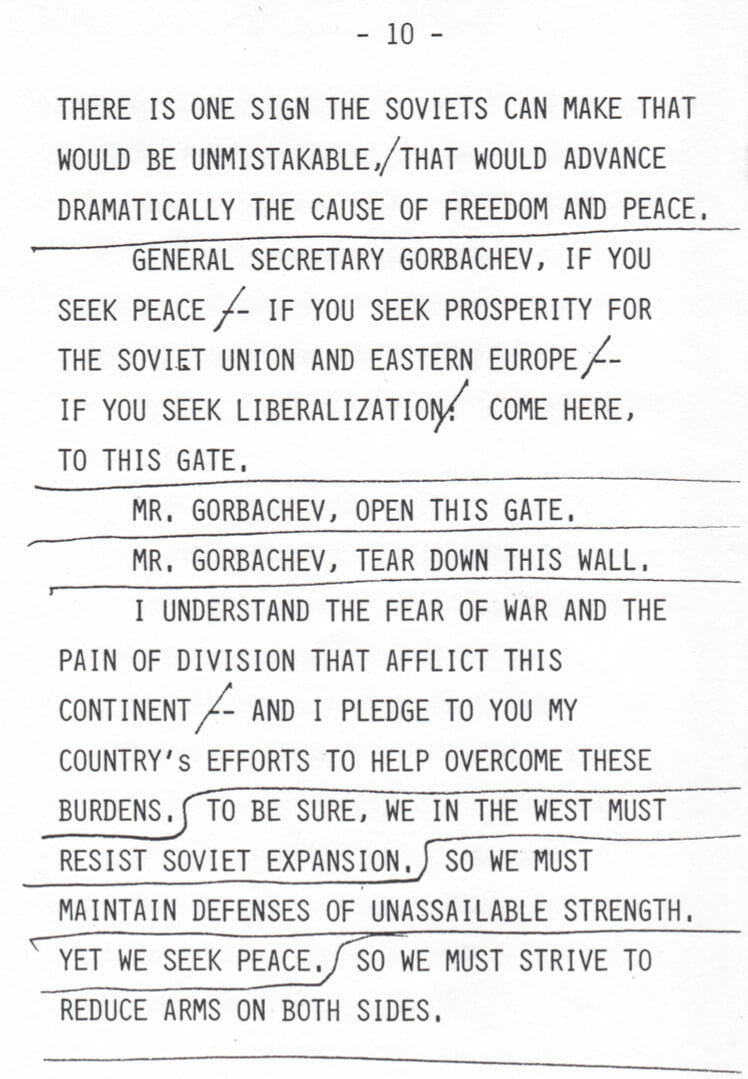 I don't know how to explain to her or her brothers and sister what it felt like to listen to Ronald Reagan on June 12, 1987. I do know that it's important to try.
Here, the President's speaking copy. As with all his speeches, he marked up the text with a black felt pen, dividing the speech into phrases.