Parallel One:  Michele Bachmann has put herself forward this year for the same reason Margaret Thatcher stepped forward almost four decades ago:  none of the men on the scene was quite up to it.
As Lady Thatcher explains in her autobiography, The Path to Power, as the 1975 contest for the leadership of the Conservative Party approached, she fully expected her colleague, Sir Keith Joseph, to run.  Then Sir Keith gave a controversial speech.  Lady Thatcher describes what happened next:
The following afternoon I was working in my room in the House, briefing myself on the Finance Bill, when the telephone rang.  It was Keith [Joseph] to check I was there because he had something he wanted to come along and tell me.  As soon as he entered, I could see it was serious.  He told me:  'I am sorry, I just can't run.  Ever since I made that speech the press have been outside the house.  They have been merciless.  Helen [his wife] can't take it and I have decided that I just can't stand.'

There was no mistaking his mood.  His mind was quite made up.  I was on the edge of despair.  We just could not abandon the Party and the country to Ted's brand of politics.  I heard myself saying: 'Look, Keith, if you're not going to stand, I will, because someone who represents our viewpoint has to stand.'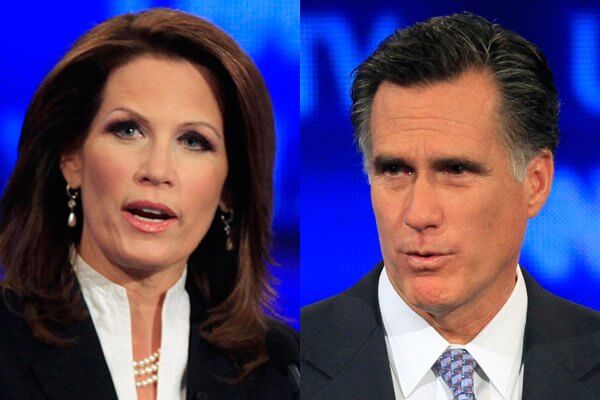 As Sir Keith Joseph, so Gov. Haley Barbour of Mississippi, who, after spending six weeks on the road to decide if his heart was in the race, decided that it wasn't; Gov. Mitch Daniels of Indiana, who chose not to run because of his family's objections; Gov. Chris Christie of New Jersey, who argues that he is unprepared for the presidency; Cong. Paul Ryan, who insists he has his hands full reforming the budget; and former Gov. Jeb Bush of Florida, who argues that he has the wrong last name.  Former Gov. Tim Pawlenty of Minnesota is in the race, of course, and campaigning as hard as anyone can, but getting–let's face it–nowhere in the polls.
Michele Bachmann has stepped forward, to quote Lady Thatcher once again, "because someone who represents our viewpoint has to stand."
Parallel Two:  Michele Bachmann's first task is the same as that Margaret Thatcher faced:  to deny the leadership of her party to a flip-flopping managerial progressive of no discernible convictions.
"We just could not abandon the Party and the country," to quote Lady Thatcher yet again, "to Ted's brand of politics."  "Ted" was Edward Heath, leader of the Conservative Party since 1965 and prime minister from 1970 to 1974.  At varying points in his career, Heath had presented himself as a moderate, as a free-market conservative, and then as a moderate all over again.  As prime minister he proposed certain limited free market reforms.  When in 1972 trade unions object, Heath performed the still-famous (in British politics, anyway) "U-turn," backing down in spectacular fashion.  Thatcher believed Britain would be unable to address its problems without a vigorous, principled Conservative Party, and that to achieve such an entity Heath had to be toppled from the Party leadership and marginalized.  She proceeded to do just that.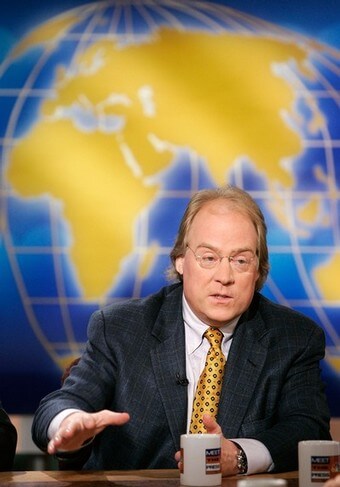 Michele Bachmann's Ted Heath?  Mitt Romney, of course.  Once pro-choice, now pro-life.  Once in favor of dramatically expanding the role of government in health care, enacting, as governor of Massachusetts, RomneyCare, now, seeking the support of the Tea Party, claiming he would do all he could to oppose ObamaCare.  Once only too eager to dissociate himself from the record of Ronald Reagan—during a 1994 debate with Sen. Edward Kennedy, Romney insisted, "I was an Independent during Reagan-Bush.  I don't want to go back to Reagan-Bush"—Romney now peppers his speeches with reverential references to the Gipper.
Michele Bachmann believes the United States needs a Republican Party of principle and conviction—and that no such GOP can take shape under Romney's leadership.
Two striking parallels between two striking women—and neither parallel, I believe even my friend and comrade Mike Murphy will, if grudgingly, find himself granting—is really all that far-fetched.