Anthony Weiner is on the rise. He's only four points behind in the race for mayor, and New Yorkers are showing their love to the disgraced congressman. At a Laurelton Memorial Day Parade in Queens, spectators shouted words of support and vied to get a picture with him. One devotee yelled from her porch, "Welcome back! We need you!"
Do we?
Some say yes, arguing that if Governor Mark Sanford can get reelected to his old House seat, why not Weiner to the mayor's office. But can we even equate the two?
Karen Tumulty of the Washington Post says no. While the comparisons between Sanford and Weiner are inevitable, "the differences are more significant than the similarities." Here's a summary of her points:
Sanford has a long history with his voters, having had his name on the general election ballot five times, three of them for the same office. Weiner is running for an office he has never held, and he's seeking support from voters he has never represented.
The scandals took "different arcs." Once Sanford's affair with Maria Belen Chapur was exposed, he owned up to it (and eventually married her). "Weiner continued to deny that the crotch photos sent through his Twitter account were in fact of his own crotch."
After the scandals broke, Sanford remained in office, enjoying a 55 percent approval rating when he left, while Weiner was forced to resign.
The two offices are different. Sanford, a staunch conservative, ran in a Republican district, but when people vote for local office, they look beyond partisanship to find someone who offers concrete solutions to their immediate problems. "Weiner made his reputation not with his legislative achievements, but by doing partisan battle on cable news channels."
The circumstances in which the two decided to run are very different. Sanford responded to the unique opportunity of a special election, which meant a short campaign and weak rivals. Weiner faces a long campaign with few allies and a field of seasoned opponents.
While all these points are good and valid, it seems that Tumulty is missing one point—the nature of the scandals themselves.
Here's the difference: Sanford committed adultery—a violation of the marriage contract, complete with cover-ups, lies, and manipulations. While this is bad, it is something we can all relate to. We've either had an affair ourselves, had a parent who cheated, known a friend who committed adultery, or had a spouse who left us for someone else.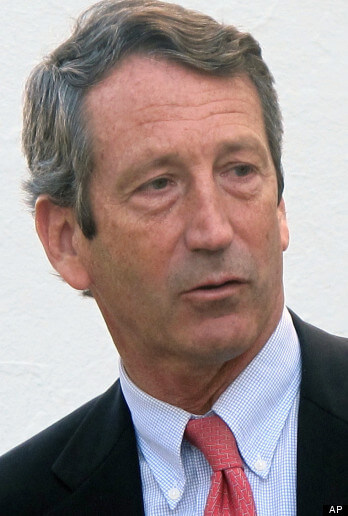 We know what adultery looks like. That doesn't mean we approve of it. We don't. But we know the twists and turns of it, its complexity, its cruelty, its rationalities, its pain. We both hate it and understand it. It's a tale as old as David and Bathsheba, a sad, infuriating story that plays out on the stage of everyday life.
Texting lewd photos to young women (which was also a violation of the marriage contract) does not. Does this make what Weiner did fundamentally "worse"? No. But it does make it less relatable—which matters in elections.
All of us can, on some level, understand what happened with Sanford. When we see him on the television screen, we react by shaking our heads with disappointment, maybe even anger. With Weiner, we cringe. Most of us simply can't relate to Weiner taking naked pictures of himself and sending them to young women he had never even met. It reeks of perversion. The undertones are predatory, addictive, and narcissistic. In a word, creepy.
Some have accused conservatives of being inconsistent in their support for Sanford and their condemnation of Weiner, but that's because they're equating the scandals. People reelected Sanford not just because he admitted his sin—as Weiner eventually did as well—but because they aren't creeped out by what he did. They are angry, shocked, and many are responding from their own painful experiences with adultery and divorce. But with Weiner, it's a whole different animal.
We tolerate sin and fallenness in our leaders. If they learn from it, they can even be stronger. We look at them and say, by the grace of God there go I. But that's harder to do that when we enter the world of the perverse, the lewd, the predatory, and the creepy. 
While many of us can admit that we could easily, given the right (or should I say wrong) circumstances, stumble down the same trail as Sanford, most of don't see ourselves, as mature adults, falling for the temptation of taking a photo of our genitalia and sending it to strangers.
Like it or not, in reality, normal sin trumps creepy every time. We can forgive that which we understand, but when it comes to aberrant behavior we don't understand, forgiveness isn't even the issue. Being eerily uncomfortable is. When we understand something, we can face it, deal with it, come to terms with it. But when we don't, we just want to get away from it. And we certainly don't trust it.